Your Trusted Source for Business Insurance
"As a proud partner of Insurance Office of America, we treat our commercial insurance clients like gold - - forging long term relationships - - not just placing policies." - - Bruce Johnson, Vice President
Here are 5 good reasons to call us today:
Personal Attention
We take the time to get to know you and to understand your business.

Hassle Free Experience
We take the hassle out of commercial insurance buying and do the shopping for you. With over 220 agents and practically every major insurance carrier, we will make sure you have the most competitive commercial insurance program - - so you can focus on more important things like building your business.

Value Added Services
Unlike most agencies that just place the policy and spend the commission, we actually believe in earning our money every day. With this in mind, we have invested in the most experienced "in house" Claims, Risk Management and Human Resource professionals available to consult with you as needed. There is no need to spend your valuable resources and money for this expertise. Are you receiving the value you deserve from each commercial insurance dollar spent with your current agency?

Concierge Service
We believe in treating our clients and employees like family. As a privately owned company, we are not beholden to outside stockholders. This means we can focus our resources where they will most benefit our clients and employees.

The Right Locations
With over 30 offices from Florida to California, we can work effectively with any size businesses. Whether you are a small local business or a larger public company, we've got you covered.
Frustrated With Healthcare? Click the Life Preserver!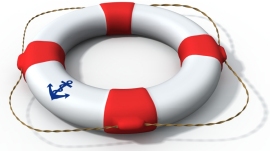 ---
---

IOA Quick Facts

Florida's Largest Privately Owned Insurance Agency
The Nation's 8th Largest Privately Owned Agency – Insurance Journal
The Nation's 27th Largest Insurance Broker Overall – Business Insurance Magazine
Florida's Best Companies to Work For – Florida Trend
Top 100 Businesses – Orlando Sentinel
Best Places to Work – Orlando Business Journal
One Stop Shop for all of Your Business Insurance & Commercial Insurance Needs